Recording the journey
from breakup to recovery
Breakup Tours was first launched as an advertising gimmick, aiming to help those who broke up to relieve the pain. More than 600 people signed up for an 8-person tour to Tokyo.
Heal the Wound on Social Media

After shooting the 5-day trip and releasing the videos, we helped maintain the social media presence. When creating contents related to breakups, we chose to go for popular culture like movies and songs. We used illustration in Instagram stories to do engagement. We also did a small interview campaign with local stores where the application forms to the Breakup Tours were at.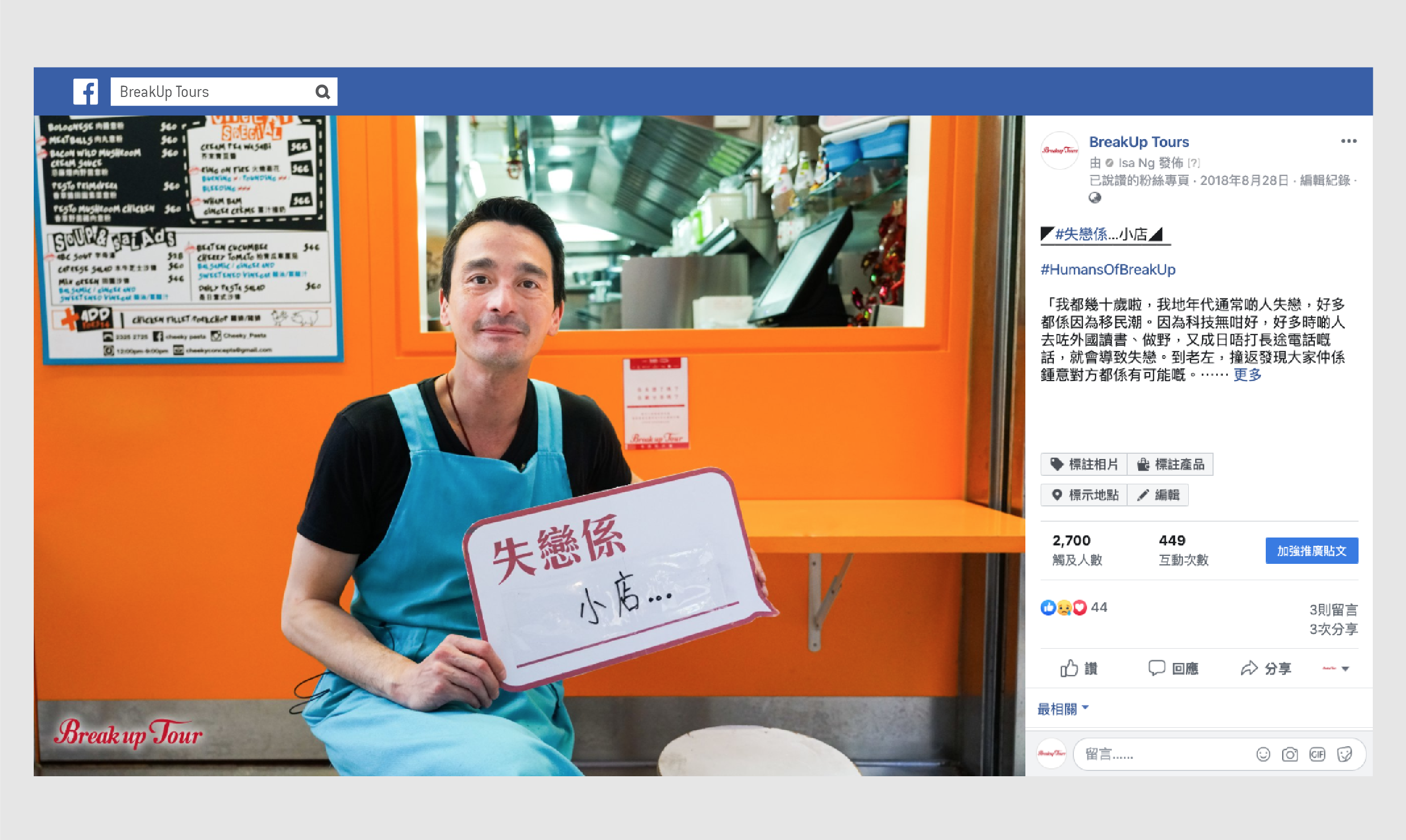 Stay Warm with Videos

Besides online marketing, the brand went for offline brand collaboration as well. We shot, edited and directed a short video for the breakup mini concert (相見不相見音樂會) with local band Dear Jane. Also we scripted, shot, edited and directed a video promotion of the Christmas campaign – Get Warm WhatsApp Hotline (關心一線).

Breakup Tours Brand Launch