The most immersive
North Korean
experience in HK
GLOs Cafe by fooody has been renamed from fooody in March 2019 to incorporate in GLOs Confederation founded by renowned international relations scholar Dr. Simon Shen. GLOs Cafe was positioned as a travel cafe. Travel festivals were the main appeal.
Event Identity & Collaterals

Key visual of the North Korea Cultural Festival was designed in traditional North Korean propaganda style, using their national flag's colours and poster's images.

To complete the visitor experience, we also designed a lot of collaterals to decorate the whole cafe, such as propaganda style posters as decoration and postcards, newspaper style menu, and passport with a tailor-made stamp.

Online Propaganda

We adopted the key visuals to the social media campaign in posts like event promotion. Other major posts were to promote the gimmicks set up inside the cafe, such as no Wi-Fi connection, in order to draw people from online to offline.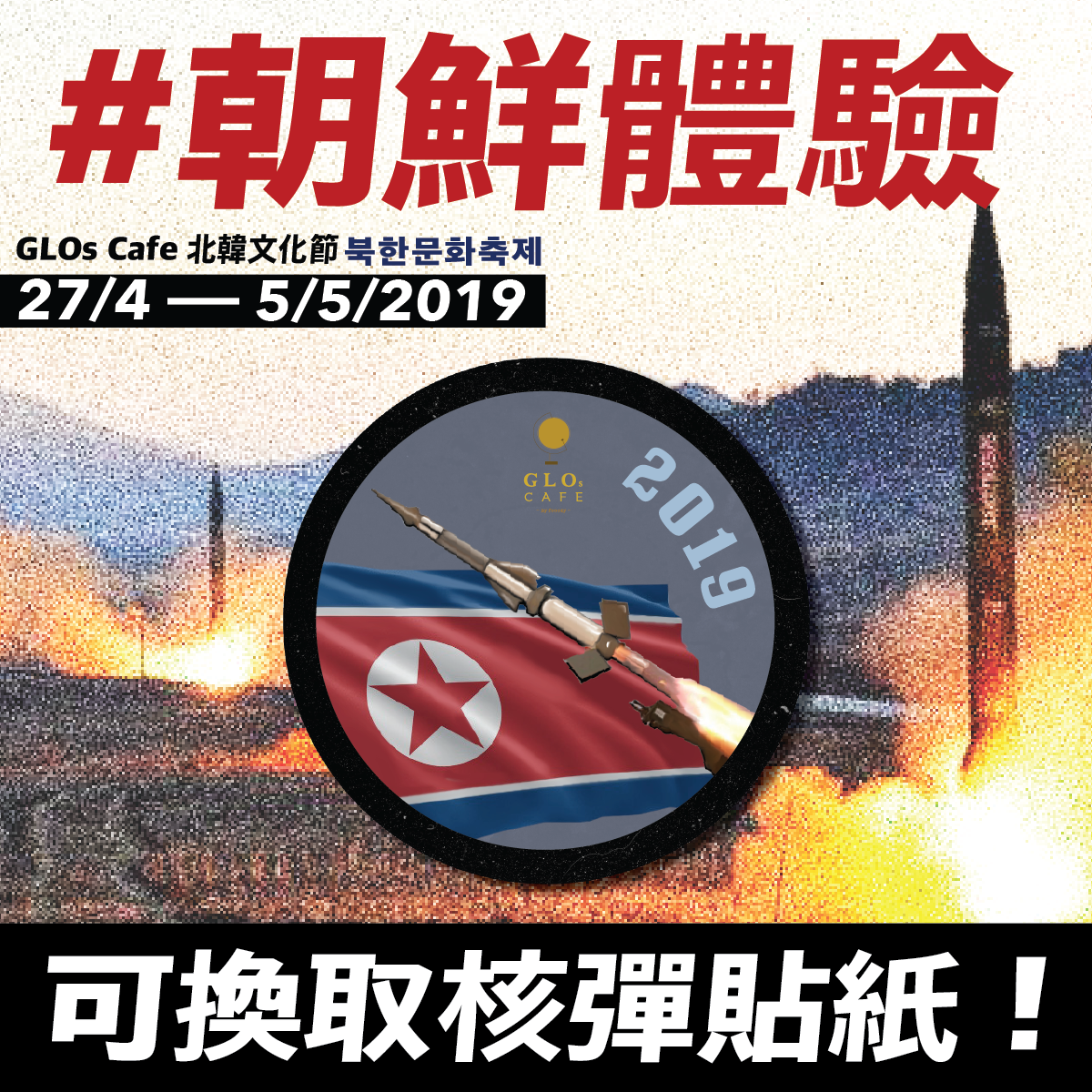 Our Daily Lives: North Korean Cultural Festival
朝鮮日常:北韓文化節