Unveiling the smile
under children's masks
Invited by family blogger Bonnie Ng, we provided illustration to her story of how a child learns about the coronavirus pandemic and still embraces hope and looks to spread love. In times of unprecedented change of daily lives, children's feeling and recognition of the social situation may often be neglected. Illustrated book is the best way to address the minors and send them positive message.
Illustrated Storybook

This children's book is presented in vivid colors and stylised full-page illustrations, combining some informative pages with the plot. The pastel-textured illustrations are complemented with handwritten fonts, to consummate the overall heartwarming tone of the book.

We are thrilled by the overwhelming acclaims to the illustrated book among teachers and parents. Self-made videos of teachers reading the book and children enjoying parents reading have exceeded our expectations.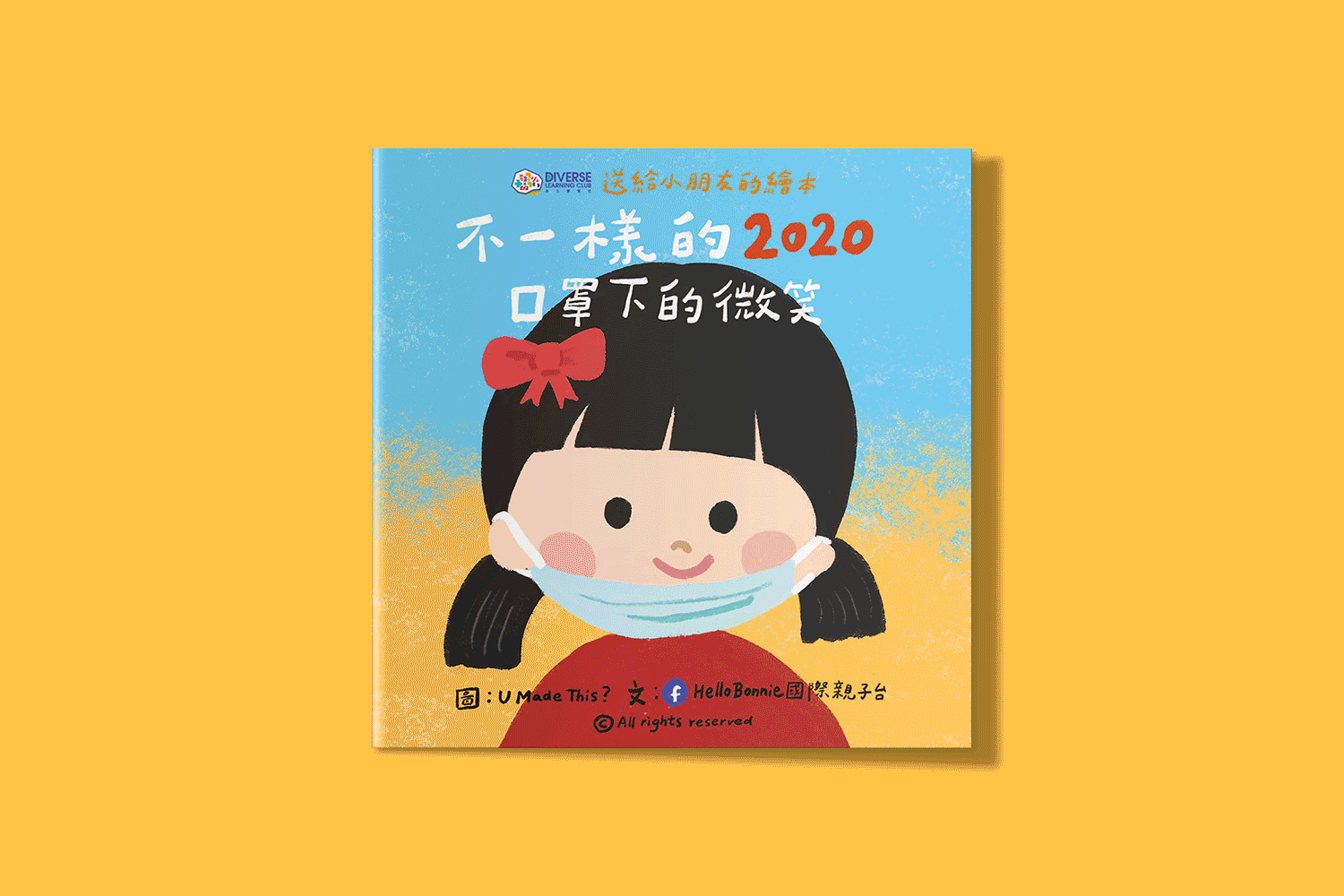 Smile Under the Mask: the Unusual 2020
不一樣的2020:口罩下的微笑